History and natural conditions
The Arboretum was founded in the year 2014.
In the past, the territory was used as a field.
How was MAMZ IRIS?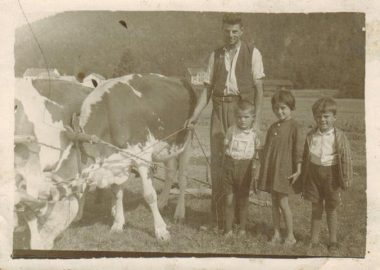 It all began with the idea that our Kácovu is missing the Green and professional care for her. Or perhaps it was the stimulus of developing awareness that we are destroying the IRIS our beautiful country bezduchými buildings in our neighborhood and in our souls and we forget about the compliance with the landscape, plants and animals? Or just love to garden trees and trying to communicate with other human beings and beings through the quiet strength of the heart instead of the plethora of words and advertising bilboardů? Or the love of God, that all life proceeds without the need for the recognition of or assessment?
Whether we'll find any answer, so we started selecting land. Chosen were two sloping land with beautiful views of the surrounding countryside. The site was chosen with regard to easy access to local traffic from the village and from the road Vlašim – Kolín.
Both lands were originally used as field, and then as the meadows. In the lower part of the land was a dump from the 1970 's were the years of the last century.
History in points
| | |
| --- | --- |
| 2006 | the purchase of the land, the planting of the first p.č. 2191 trees – oaks, butternut, maple, ginnala on the northern edge of the consecration of the adjacent grapple |
| 2006-2009 | planting of vlhkomilné Group on the road above the cross-jíva willow, Birch |
| 2010 | the purchase of the land p.č. 2193 |
| 2011 | the beginning of the project preparation |
| 2012 | start planting the Celtic stromoskopu |
| 2013 | cooperation with the professional schools, the founding collections of the Siberian irises-30cv. |
| 2014 | terrain modelling, the establishment and construction of the centers of the stone foundation of the Suns, the tradition of Midsummer bonfires, 21.9.2014 baptism of IRIS-Miniarnoreta and meditation garden, Kácov |
| 2015 | the construction of the stone, the suns rays in June event for ELEMENTARY SCHOOL Kácov 8. and 9. class – planting, creation of oplocenek, the preparation of the terrain baptism 21.9.2014 |
| 2016 | in February, the lecture on the Arboretum at Vlašim, continually planting tree species and are taking care of them |