Other Services
Consultations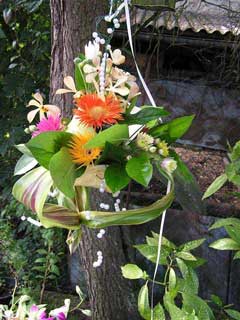 We provide complete advising in terms of establishing green areas and aftercare. You can get a piece of information from dendrology, pomology and other related subjects. Consultations are based on personal discusion or you can contact us on telephone or send us an e-mail.
Floristics
We can decorate your private or company interiors for festive occasions. Our company can help you to choose the whole structure of the decoration including plants, pottery, cloth and paintings. Our florists can create for you a wide ranch of bunches, girlands and wreaths.
Sale
We can offer you a complete supply of plants according to your order. We sell also substrates, torf, mulch and cut wood.